Performance and presentation coaching
Prepare. Connect. Soar!
If you'd like to conquer your fears, Mike would like to help you. Don't let nerves, inexperience, and/or FEAR of the unknown stop you from the desires of your heart. You deserve better...and your audience deserves better. Everybody wins when you approach your task with confidence and preparation.
 
Mike has over 30 years experience in front of audiences around the world.  On Broadway, in symphony concerts across North America, on radio and television, in coliseums and Performing Arts Centers nationwide, he has brought hundreds of thousands of people to their feet with his passionate, honest, natural, and comfortable approach to performance. 

If you are ready to conquer those fears and roadblocks to becoming a better performer, speaker, or salesperson, sign up below!
From Mike's clients:
"Mike's experienced ear quickly identified what was getting in the way of a free and natural sound. His professional skill is only surpassed by his delight in encouraging singers in every vocal genre."
- Allan M. (Attorney/Crooner, 2022)
"Mike has helped me to think outside of the box with my singing. His insight has challenged me to become a better singer and strengthened me as a performer overall. I owe all of my progress and confidence to him."
- Olivia D. (Student, 2022)
 

"As a singer songwriter my vocals used to be something that got me by.  After working with Mike my vocals have become my most valuable asset as a musician."
- Lucas Y. (Singer/Songwriter/Instrumentalist, 2022)

 
"I was looking for a way to grow more confident in my singing voice and hadn't found much success with previous voice lessons.  I was nervous and unsure, and Mike immediately put me at ease. Each lesson was entirely focused on me, my needs and goals, and Mike gave concrete usable tools to help me achieve those goals. Even as my first lesson was ending I thought  'now this is what it is like working with a professional.' Working with Mike exceeded my expectations!"
- Debbie F. (Singer, Life-exhorter, 2022)
"I appreciate Mike's customized approach to coaching. Before we started, he listened closely to my goals and concerns. He also observed my technique and style to formulate a plan that would best improve my vocal technique and strength. Then, from his vast experience and expertise, he was giving me practical principals to apply within the first few minutes of our first session." 
- Mike  M.  (Recording Artist, 2017)
 
"Mike is straight to the point and great fun to work with- I love every minute!"
- Lee  Z. (Instrumentalist/Vocalist/Artist, 2017)


"I am so thankful that my daughter was able to spend several months working with Mike to prepare for her show choir audition!  He is an amazing vocal coach.  He always seemed to know what she was capable of and pushed her in ways that she would not have been able to push herself.  He also knew when to push and when to encourage. He was so much more than a vocal coach.  He was also an acting coach and a performance psychologist as well. The progress that my daughter was able to make in 4 months and the amount of confidence that Mike helped to instill in her is absolutely priceless to me!  He is a mentor that my daughter will continue to use for years to come!" 
- Sara R.  (Mother of FaceTime student, Addison, 2018)


"Mike was able to immediately identify techniques and exercises to help improve my vocal range and tone, and they work!"
- David  M. (Doctor and Musician, 2018)
 
"After just a few months of working with Mike, my voice has improved so much!  My goals of expanding my range and using more emotion in my singing are getting closer with Mike's coaching and teaching.  I'm so happy and thankful to be learning this much from a wonderfully talented person."
- Grace  F. (Age 12, 2018)
 
"Mike has helped me unlock my true voice. No other voice teacher- and I've had many- has been able to do that."
- Nick S.  (Recording Artist, 2018)
 
 "The confidence that my wife now exudes when making a presentation (to one of the top Coldwell Banker franchisees in the country this morning), is telling. This is the same person who once upon a time could not speak in front of a group of two or more people. And then came Toastmasters. And Thank You Mike Eldred, as well!"
- Tom B.  (Proud Husband, 2018)
PRICING
$110  (60-minute session)
$75   (30-minute session)
Enter the code "4PACK" to receive a 10% discount
for buying 4 or more lessons in advance.
For corporate seminars, public speaking, pitch, and presentation preparation please inquire below or email mike@mikeeldred.com.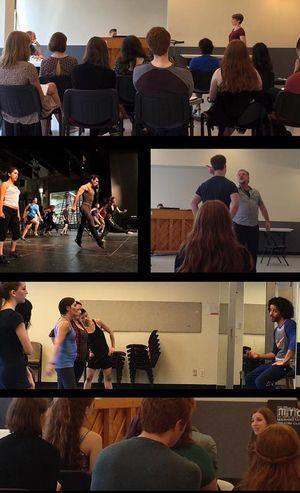 You can also reach Mike at (615) 351.0802 or mike@mikeeldred.com to set up an appointment!